Balloon Packs - Let's Party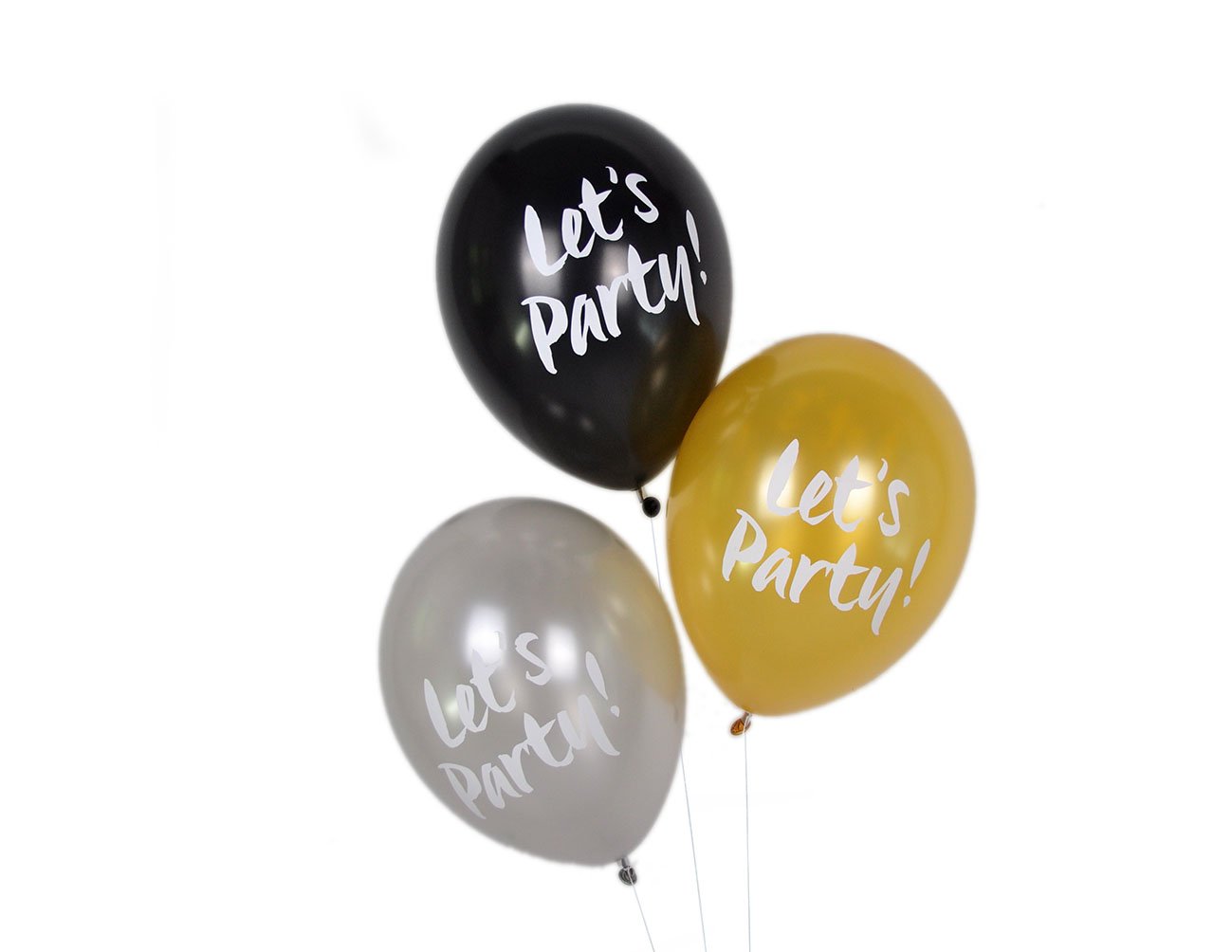 Balloon Packs - Let's Party
Balloons Balloon Balloons
In case you missed the memo it's party time!
You have 2 options. The 9 Pack includes 3 gold, 3 silver and 3 black 11" (regular size) latex 'let's party' balloons.
The 20 pack includes all of the above with 11 additional black, silver and gold balloons.
Our balloons are the best quality latex and are 100% bio-degradable. They can be filled with air or helium at your local party store. Strings not included.
Pro tip - These babies match perfectly with our classy DIY garland. You're welcome.