Customer Reviews
06/12/2021
Stacy M.

Australia
I recommend this product
Highly Recommend!!!
I used this business for the first time recently when wanting a balloon garland for my baby shower. Lilly was incredible to deal with! She was so helpful and friendly, talked me through everything as we went with the DIY option and she sent me useful videos to assist. I sent a couple of pictures of what I was after and she colour matched and couriered everything to me. It was such an easy process and I will definitely be using Bang Bang Balloons again for future events. The garland turned out amazingly and everyone raved about it at the shower. Thanks so much Lilly!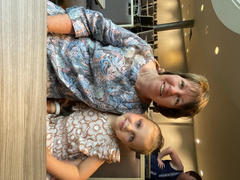 28/05/2021
Natarsha K.

Australia
30/03/2021
Lija W.

Australia
I recommend this product
Loved my balloon garland
I was extremely happy with my purchase! Lilly was so helpful and had great communication about my order. The balloons were good quality and the garland was very easy to put together.
16/03/2021
Rohan M.

Australia
I recommend this product
Balloon Garland brilliance!
Lilly was so helpful when it came time to organising the decorations for my partners 40th. I sent her an inspo shot of the colour scheme I was going for and she put together an amazing balloon garland kit for me. She also gave me a bunch of advice on how to make the garland. Would definitely recommend Bang Bang Balloons! Thank you so much Lilly!
14/03/2021
Maddison M.

Australia
I recommend this product
Amazing!
Amazing! Thank you so much to Lilly and the rest of the team, they had run out of a specific finish of one of the colours I had requested, contacted me straight away and added in another one to make it exactly like I wanted and it was perfect! The quality of the actual balloons is really good and the tips and tricks videos really helped with set up and made it super easy. The garland looked amazing and everyone on the night thought it was incredible!
08/03/2021
Teegan R.

Australia
I recommend this product
Amazing Service and Products
I ordered the balloons not really 100% sure what it would look like but just risking it. The owner contacted me personally and asked if I'd like to add some colours as she wasn't sure it would really pop with only the few I'd picked. I asked her to pick what she thought was appropriate and would look good. When they arrived, the instructions online were so easy to follow and the garland ended up looking amazing!! Couldn't have imagined it looking any better. Such good value for money as well!! Highly recommend!
09/12/2020
Ema P.

Australia
I recommend this product
Outstanding
The customer service was above and beyond, communication prompt and efficient. The quality of the balloons superior. There's nothing to fault.